Irrigation
Your Grass is Always Greener on our Side
Commercial Irrigation Services
There's no better way for a business to make a great first impression than with a beautiful outdoor space. Of course, one of the best ways to do that is with plenty of greenery — and that requires water. Thankfully, at ProScapes, our irrigation services are designed to meet the specific needs of your business. When you partner with us, we will ensure that your grass is green, healthy, and eye-catching.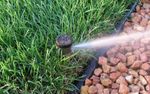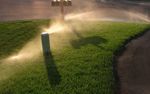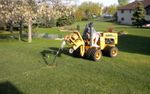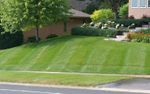 Commercial Irrigation Made Easy
Whether your goal is to save water, time, or money, the team at ProScapes is here to lend a helping hand. We're proud to utilize the latest landscape irrigation technology, industry-leading equipment, and time-tested expertise to provide our clients with commercial irrigation systems they can rely on. We'll supply your plants with the perfect amount of water, giving your landscape the beautiful pop of color you need. Additionally, we provide fall and winter maintenance to protect the irrigation systems during cold winters. In other words, we work hard to ensure that no matter your needs, your irrigation system keeps things working great and looking beautiful!
We've been in business since 1958, and we've garnered a reputation for going the extra mile for our clients. We are proud to offer customizable contracts, ensuring that we help you meet the specific goals you have for your business. Contact us today to learn more, and rest assured that the team at ProScapes will go the extra mile for you.