Lawn Care
Your Grass Is Always Greener On Our Side
Commercial Lawn Care
When it comes to commercial lawn care, it's important to choose a team you can rely on. ProScapes has been in business since 1958, and we have the tools, the team, and the know-how to tackle any project the right way. Simply put, when it comes to commercial lawn care, no one does it better than us! We offer the best service in the industry, and we are always happy to partner with you for your lawn care needs.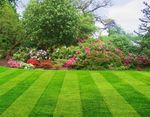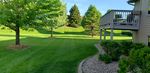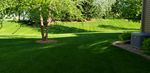 Your Local Lawn Care Experts
From aerating your grass to power raking the leaves and everything in between, the experts at ProScapes know what it takes to get the job done the right way. No matter the project, we utilize the latest technology and state-of-the-art equipment. When combined with our years of expertise, it means that you can rely on us to provide you with an exceptional lawn every time.
Best of all, we put exceptional communication at the forefront of all we do. That means whether you have questions or concerns, we're easy to get ahold of. At the end of the day, we believe that our communication is what sets us apart from the rest — no matter your specific needs or concerns, we can help. With multiple year contracts that can be customized to suit your lawn care needs, we're the team to turn to. Contact us today to learn more. We look forward to hearing from you!