Retaining Walls: The Perfect Balance of Form & Function
If you're looking to add a hardscape feature to your yard that elevates both the aesthetics and functionality, a retaining wall may be just what you're looking for. Retaining walls are one of the best ways to make your property more appealing. They also provide a variety of benefits that can help you increase the value and functionality in your yard or garden. Retaining walls can be used to support slopes, prevent erosion, stop landslides, and protect against harsh weather conditions like flooding. They also work well for creating an outdoor living space with a waterfall or pond! Contact Proscapes in Eagan to discover how retaining walls can improve your home today.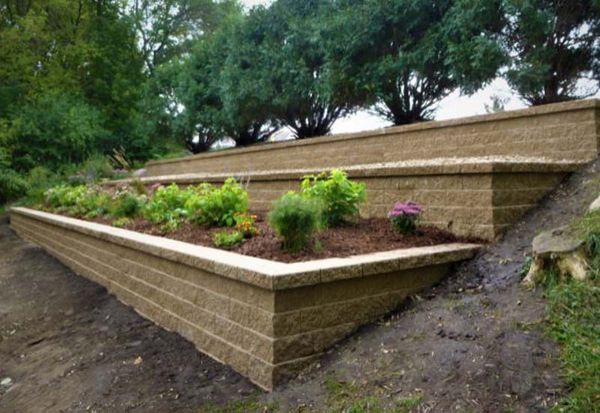 The Benefits of Retaining Walls
Retaining walls are a hardscaping feature that can be used to improve your yard in many ways. From increasing functionality and property value to improving the appearance of your landscape, a retaining wall may be just what you need to add that extra wow factor to your home. Retaining walls can offer all of these great benefits, and more:
Create more usable space on your property

Help to redirect water and prevent flooding

Create a focal point

Create an opportunity for multiple levels of landscaping

Level out your property

Hold back soil and prevent erosion

Enhance the beauty of natural elements in your yard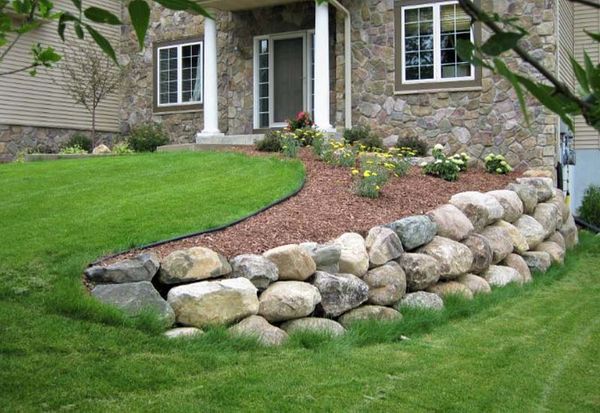 Why Choose ProScapes for Your Retaining Wall Installation?
At ProScapes, we are a full-service landscaping company with more than 60 years of experience in providing Eagan and the surrounding communities with exceptional service. When you're looking for a company with the experience and expertise needed to add a retaining wall to your property, we're the team to call. We are dedicated to providing our customers with unbeatable services and an unparalleled experience by utilizing top-of-the-line equipment and employing a team who is committed to bringing your vision into reality. Give us a call today to learn more about ProScapes and how a retaining wall could benefit your property.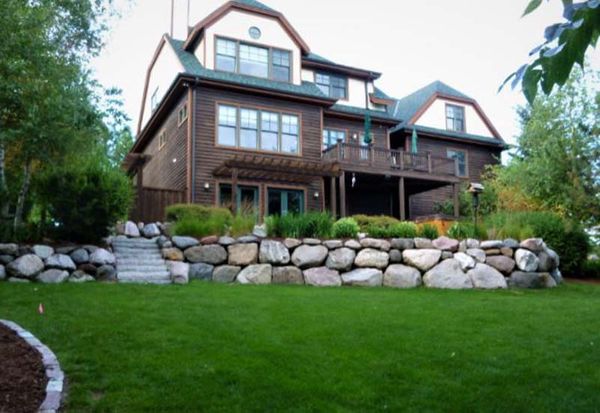 Retaining Wall Material Options
When you work with ProScapes for your Eagan retaining wall needs, we'll work with you one-on-one to determine which type of retaining wall material will not only look best in your yard, but also provide the most benefits while remaining in your budget. Retaining walls are most often made from the following materials:
Clay bricks

Retaining wall blocks

Stone blocks

Granite

Limestone

Sandstone
To learn more about which type of retaining wall would work best in your yard, reach out to the team at ProScapes today!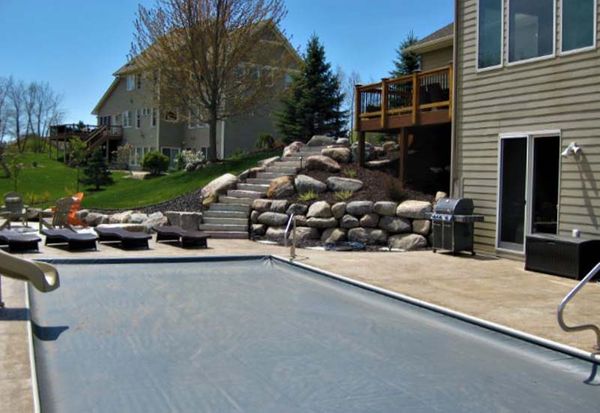 Customized Eagan Retaining Wall Installation
Are you interested in having a retaining wall installed on your property but not sure where to start? Our team has six decades of experience in the landscaping and hardscaping industry. We can help you determine which type of retaining wall would be best for your property in terms of both function and aesthetics. Whether you need your yard leveled out or you have concerns about flooding, we can help. We work with each client individually to design and build a retaining wall that will provide you with the solutions you need while elevating the appearance of your garden.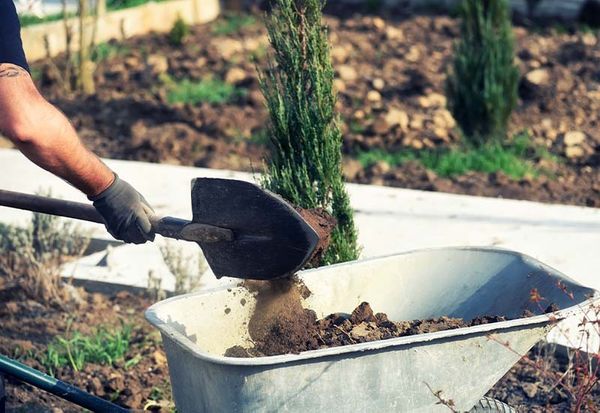 Protect Your Investment With a Retaining Wall
Having your yard professionally landscaped is an investment. Installing a retaining wall can help you to protect that investment and keep your yard looking beautiful. Retaining walls help to prevent soil erosion and redirect water runoff, ensuring that water won't pool and cause damage to your garden or your home. You've already spent time and money creating a beautifully landscaped yard. Now it's time to protect your property with the installation of a retaining wall. Learn more from the team at ProScapes in Eagan today.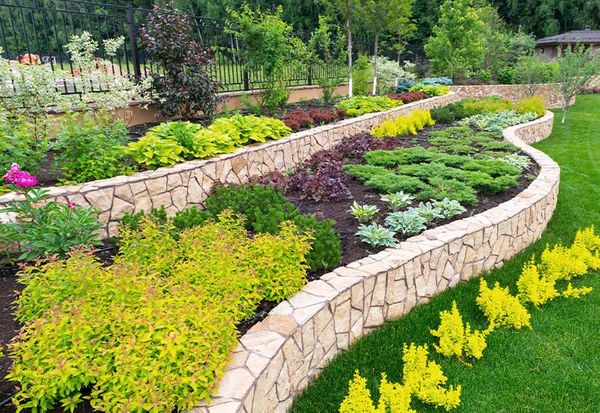 How Retaining Walls Can Elevate Your Outdoor Area
While retaining walls can help alleviate issues from soil erosion and flooding, they also make a wonderful landscaping feature in your yard as well. Retaining walls can make it possible to have raised garden beds for a unique touch, or a retaining wall can be installed in such a way where it adds natural seating to your yard to make more room for entertaining friends and family. A retaining wall is a beautiful way to enhance your outdoor living area and help turn it into a place where you'll love spending time.
Learn More About the Benefits of Retaining Walls
Are you interested in having a retaining wall installed on your Eagan property? Look no further than ProScapes. Our trusted landscaping company has been providing Eagan and the surrounding communities with hardscaping services such as retaining wall installation for more than six decades. Give us a call today to learn more and request a quote!